India condemns recent intercontinental ballistic missile launch by North Korea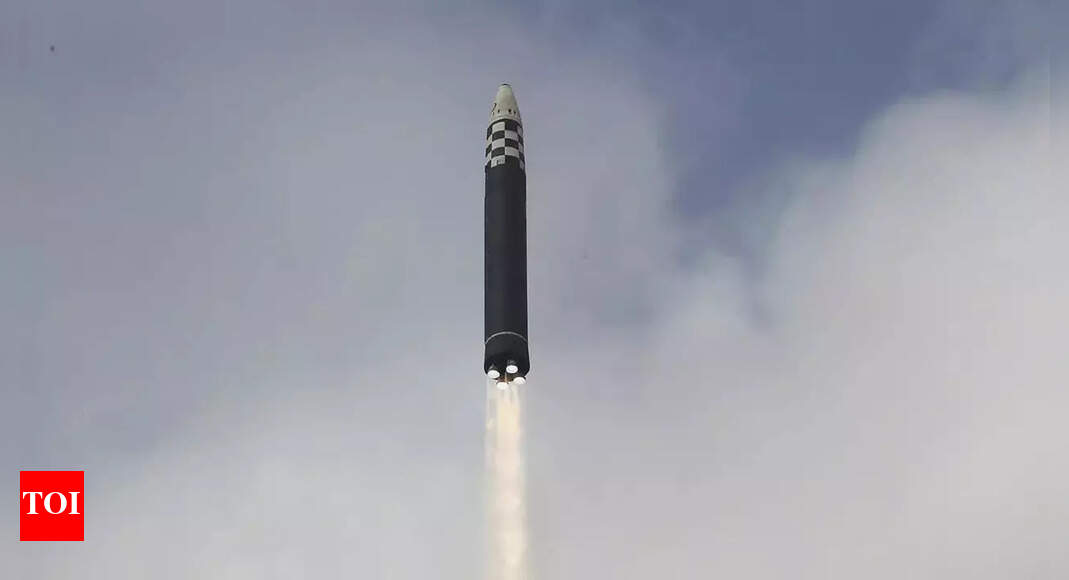 9 days ago
Times of India
The proliferation of nuclear and missile technologies is a matter of concern, as they have an adverse impact on peace and security in the region, including on India," Kamboj said, adding that New Delhi hopes the international community and the Security Council can be united on this front.India reiterates its continued support for denuclearisation towards peace and security in the Korean peninsula."Ensuring peace and security in the Korean Peninsula is in our collective interest. Going forward, we will continue to support dialogue and diplomacy as the means to resolve the issues in the Korean Peninsula," the statement said.The joint statement noted that this was North Korea's eighth intercontinental ballistic missile launch this year."Compared with the total number of intercontinental ballistic missile launches prior to 2022, this represents a serious escalation and poses an unequivocal threat to international peace and security," the statement said, adding that North Korea is acting with impunity in the face of the Security Council's inaction.Thomas-Greenfield said the 14 nations support the need for the council to condemn North Korea's actions with a unified voice and to take action to limit its unlawful weapons of mass destruction and ballistic missile advancement, especially as it relates to nuclear missile technologies in North Korea, the region, and beyond."We invite all member states to join us in condemning the DPRK's unlawful ballistic missile launches and call for full implementation of the existing Security Council resolutions. It has also observed construction activities at the Yongbyon nuclear facilities as well as indications that the 5-megawatt nuclear reactor was operating," DiCarlo said.Noting that this was the 10th time the council was meeting to discuss North Korea in 2022, she said the situation on the Korean Peninsula continues to head in the wrong direction."The repeated missile launches, confrontational rhetoric, and military exercises contribute to a negative action-reaction cycle. Tensions continue to increase, with no off-ramps in sight. In addition, the Covid-19 pandemic is complicating diplomacy by impeding official and unofficial contacts with the DPRK," she said.The UN official underlined that it is critical to de-escalate and reduce tensions, stressing that communication channels must be enhanced, particularly military-to-military, to lower the risk of miscalculation.
Continue reading...
Read On "Times of India"
More News On "Times of India"